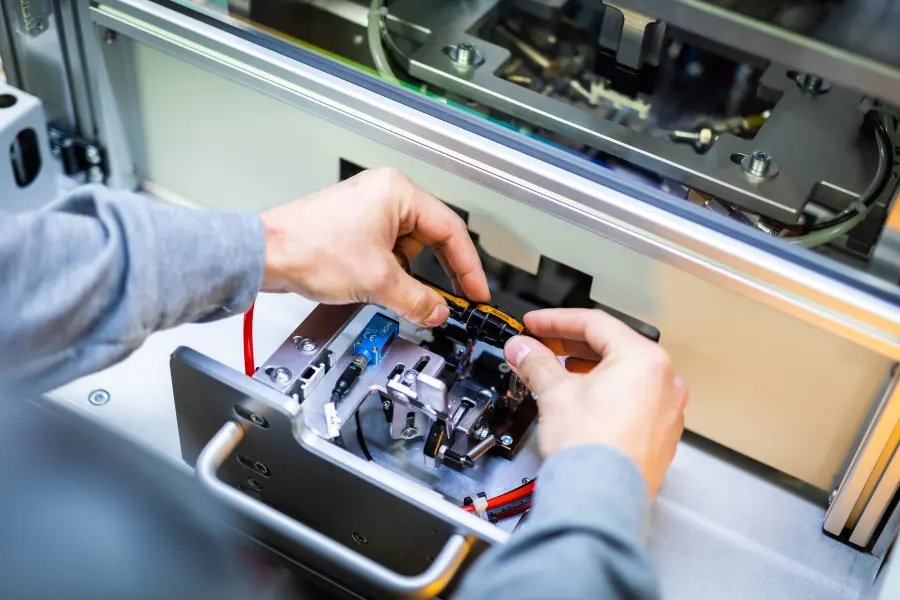 The assembly line for steering wheel levers for cars was our first joint project with ARIETE Group, a manufacturer of components for the automotive industry. At the end of January 2022, we jointly started working on an assembly line project with 14 automated workplaces to assemble steering wheel levers for cars. Even the long delivery times of some components did not stop us, and we kept to the agreed deadlines. We had a complete assembly line ready at the beginning of December 2022, and we transported it to Bulgaria, where it was installed and commissioned by the Automa CZ team. Now the production line is installed in the Bulgarian factory of ARIETE Group in Haskov, and the assembly is fully started.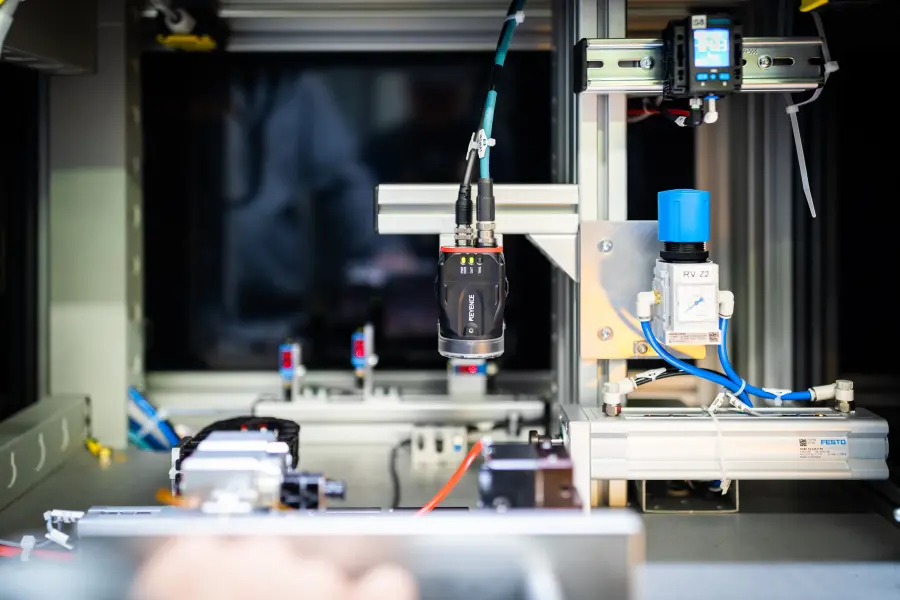 Overall, this assembly line was an exciting challenge for the Automa CZ team. As evidenced by several numbers. Each lever comprises 20 parts, which must be assembled at seven workplaces in 18 seconds, so the total time for making and checking one lever must be at most 2 minutes. During them, the machines must fit all the parts together with precision to tenths of a millimeter, rivet, lubricate and check so that a product that is not 100% functional or does not correspond to the selected variant cannot leave the line. The capacity of the line is 14,000 pieces per week.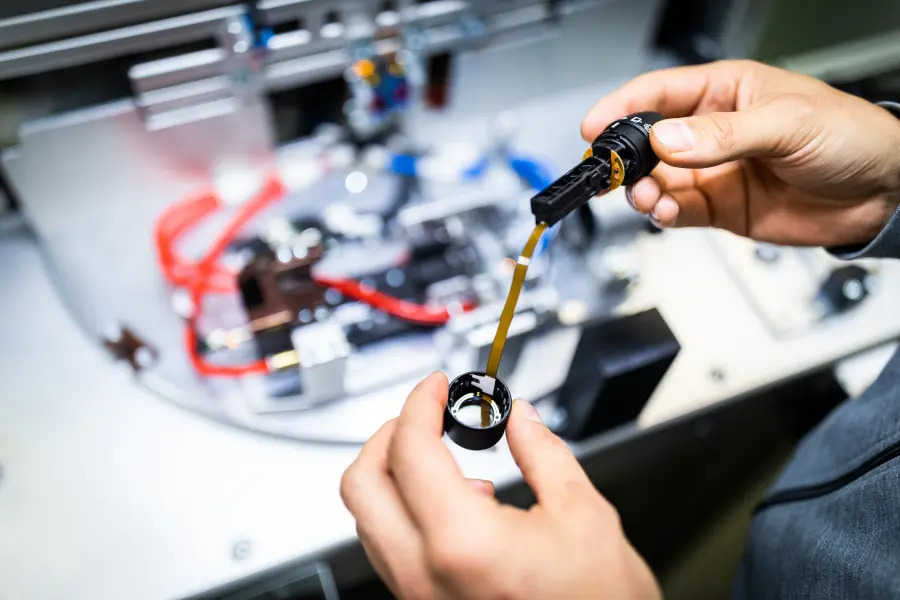 The design engineers added significant value to the maximum automation of the assembly operation from Automa CZ, which is always one step ahead and enjoys inventing new functions to make the assembly line process as efficient as possible. In this case, the designer engineers designed a fully automatic pressing of the balls against the spring and pulling off the plastic cover, including the material and ball feeder bin.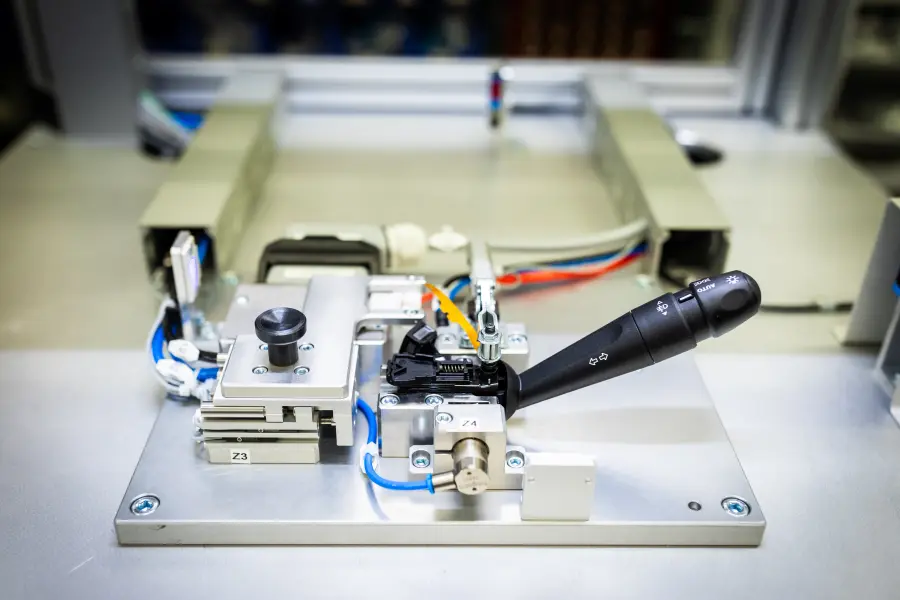 The technologies used are also essential for the successful and trouble-free operation of the assembly line. For example, here, we have implemented a dosing system from Lubtec consisting of a pneumatic barrel pump at the input of an air unit with an electromagnetic valve. A lubrication distribution is connected to the pump output, in which more than 100 bar pressure is maintained. It is then reduced to 30 bar by a reduction valve in each station. The lubricant is fed to the dosing valve, which doses it to the specified location with milligram accuracy. In cooperation with experts from the Lubtec company, we again selected the most suitable components and set everything in such a way as to comply with the customer's specifications precisely.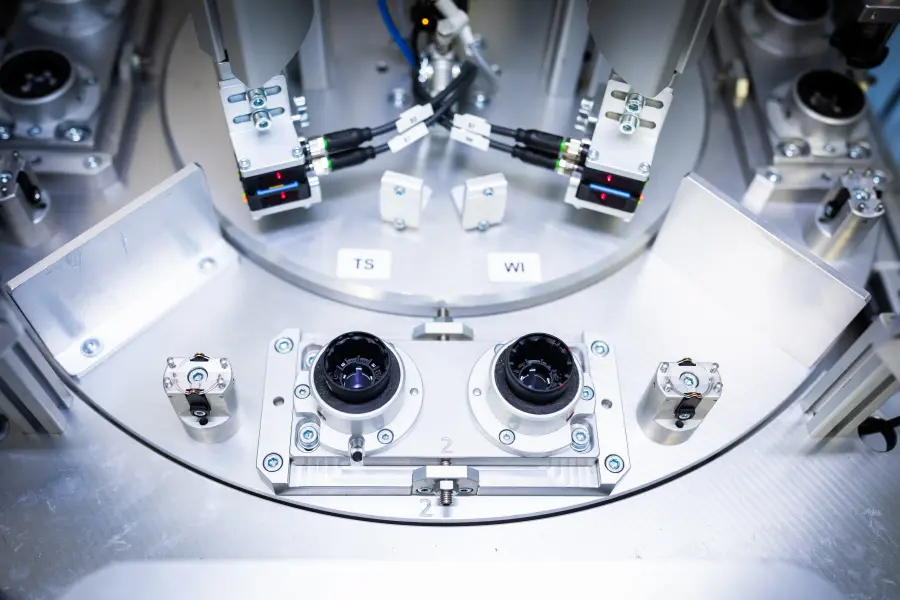 The well-coordinated design engineers, mechanics, and programmers proved that Automa CZ keeps its word and can invent and implement machines that allow operators to achieve the necessary tact and ensure everything is correct.